Description
Clinical documentation is a professional standard of care, but there is little guidance about what to write or how to write it. Paperwork can seem disconnected from helping clients. It can create confusion and anxiety about possible violations of privacy and confidentiality, potentially traumatic audits, and even legal nightmares.
What are the criteria for a client needing services? How is medical necessity justified? How can the "golden thread" of documentation be created and maintained so that audits are passed and a professional standard of care is maintained even when insurance is not involved?
This recording can help answer these questions and more! Effective clinical documentation is not rocket science. It is a formula that, once learned, translates clinical thinking into clean documentation, so that writing notes and treatment plans can be done quickly and efficiently, getting authorizations is easy, and audits are not as threatening. In addition, confidentiality is not violated and continuity of care is practiced.
Choose mastery over misery and allow good clinical documentation to be a contribution to high-quality clinical work rather than a detour away from it.
CEUs
---
General Credits
This course is available for 6.0 total CPDs.
The HPCSA has declared that any on-line courses CPD/CEU credited by a certified US board, is automatically CPD/CEU credited in South Africa.
As there are different boards for different disciplines, we at Acacia suggest that you use the Counselling CPD/CEU credits. These correspond to South African credits of one CPD/CEU per 60 minutes. If you choose to use your discipline's credits, please do so at your discretion.
---
Montana Social Workers
The Montana Board of Behavioral Health no longer pre-approves any courses or sponsors. Each licensee is responsible for taking courses which contribute to their competence and directly relate to their scope of practice as defined in board statute (MAR 24-219-32). Licensees must keep CE documentation for three years in case of an audit. This intermediate level self-study activity consists of 6.25 clock hours of instruction.
---
---
Faculty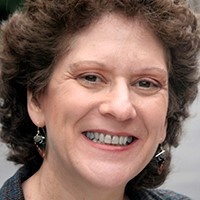 ---
Beth Rontal, MSW, LICSW, is a psychotherapist in private practice in Brookline, Massachusetts, as well as a documentation consultant (wizard) and private supervisor. Ms. Rontal earned her MFA from Boston University, and her Master's in Social Work from Simmons College in Boston.
She was clinical supervisor at a mental health clinic for 16 years, where she was instrumental in developing and implementing the clinic's first electronic documentation system. This implementation significantly reduced documentation time and errors and decreased the paperwork returned by clinicians from 65% to 8%, which in turn allowed for the addition of 3 to 5 clinical hours per week and generated thousands of dollars in savings for the company.
Ms. Rontal continues to be a developer and consultant in the field of clinical documentation. She is a sought-after national lecturer who has taught seminars over the course of many years, in addition to having published numerous articles on the topic.
Speaker Disclosures:
Financial: Beth Rontal is in private practice. She has intellectual property rights to Documentation Wizard. Ms. Rontal receives a speaking honorarium from PESI, Inc.
Non-financial: Beth Rontal has no relevant non-financial relationship to disclose.
---
Additional Info
Program Information
CD/DVD
Click here to purchase the DVD or CD recording from our product store.
Additional Resources
To order the book, Diagnosis Made Easier, 2nd Edition, please visit our product store.
To order the book, DSM-5™ Handbook of Differential Diagnosis, please visit our product store.
To order the book, Mastering the DSM-5®, please visit our product store.
Access for Self-Study (Non-Interactive)
Access never expires for this product.
Objectives
Explain the importance of proper documentation in informing clinical decision-making.
Evaluate the role of the clinical diagnosis in justifying medical necessity and providing more effective services to clients.
Determine how to use the behavioral language required by insurance companies to facilitate delivery of services to clients.
Explain how to document what really happens in a clinical session without violating privacy or confidentiality.
Assess medical necessity by employing the "golden thread" for improved treatment outcomes.
Identify potential red flags in documentation and the proper corrective measures for them.
Outline
Why is Documentation the Topic Clinicians Love to Hate?
How do you feel about documentation?
Why is documentation so daunting?
Why is documentation the topic clinicians love to hate?
Why document?
Medical Necessity
Definition of Medical Necessity
What is "The Golden Thread" and how does it relate to medical necessity?
What is the role of the diagnosis in justifying medical necessity?
How to Write a Treatment Plan
Definition of a treatment plan
Everything that's needed in a treatment plan and why
How to write a treatment plan that justifies medical necessity using behavioral language and the "golden thread" with examples
Practice writing a treatment plan
How to Write a Session Note
Definition of a session note and how it relates to the treatment plan
Everything that's needed in a session note and why
How to write a session note that justifies medical necessity using behavioral language and the "golden thread" with examples
Practice writing a session note
How to Write an Intake Summary
Definition of an intake summary and how it relates to all other documentation
Everything that's needed in an intake summary and why
How to write an intake summary that lays the ground for medical necessity
How to Write Case/Collateral Contact Notes
Definition of a case/collateral contact note and how it relates to the treatment plan
Everything that's needed in a case/collateral contact note and why
How to write a case/collateral Contact Note that justifies medical necessity using behavioral language and the "golden thread" with examples
How to Write a Discharge Summary
Definition of a discharge summary and how it relates to the treatment plan
Everything that's needed in a discharge summary and why
How to write a discharge summary that completes the "golden thread" with examples
Target Audience
Mental Health Administrators
Psychiatrists
Psychologists
Counselors
Social Workers
Office Managers
Mental Health Nurses
Marriage and Family Therapists
Psychotherapists
Other Mental Health Professionals