Description
Watch this state-of-the-art workshop and discover yoga-based interventions to regulate the autonomic nervous system and learn exactly how to incorporate these interventions into your psychotherapy session.
Watch Debra Premashakti Alvis, Ph.D., RYT, in an in-depth training on the principles and practices of trauma-informed yoga, with a special focus on chair yoga postures, yogic breathing exercises, and yoga nidra, the yogic sleep. She is one of the first practitioners to combine yoga with the wisdom of neuroscience and techniques from somatic psychology into a personalized approach for bringing yoga into the session, groups, and yoga classes. The focus of this work is on regulating the client's autonomic nervous system as the groundwork for trauma healing.
Debra trained with Dr. Bessel van der Kolk's The Trauma Center in Boston and will share transformational skills for you and your clients. Learn first-hand why organizations as diverse as the U.S. Army and the U.S prison system have embraced yoga as an evidence based approach to treat post-traumatic stress disorder, anxiety and depression.
Through lecture, experiential exercises, video clips, and case studies, you will leave with the background and tools you need to add trauma-informed yogic interventions to whatever style of therapy you currently practice
Discover how trauma-informed yoga can improve your clinical outcomes!
CEUs
---
General Credits
This course is available for 6.25 total CPDs.
The HPCSA has declared that any on-line courses CPD/CEU credited by a certified US board, is automatically CPD/CEU credited in South Africa.
As there are different boards for different disciplines, we at Acacia suggest that you use the Counselling CPD/CEU credits. These correspond to South African credits of one CPD/CEU per 60 minutes. If you choose to use your discipline's credits, please do so at your discretion.
---
Florida Social Workers
PESI, Inc. is an approved provider with the Florida Board of Clinical Social Work, Marriage and Family Therapy and Mental Health Counseling. Provider Number 50-399. This self-study course qualifies for 6.25 continuing education credits.
---
---
Faculty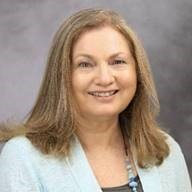 ---
Debra Alvis, Ph.D., is a licensed psychologist and private practitioner with over twenty-five years of clinical experience. She specializes in an integrative approach bringing together polyvagal, neuroscientific, and somatic principles to treat trauma and co-morbid disorders.

Debra discovered that the polyvagal approach facilitates a mindful awareness of the biological reactions influencing the therapist/client relationship and the client's sense of safety in the world. Integrating physiological, brain-based, body-focused approaches with traditional psychotherapeutic orientations helped clients to recover more easefully and quickly from trauma. In addition, with an increased sense of safety and connectedness, clients more frequently practiced the strategies required through her work in private practice and as a clinical supervisor, educator, and consultant.

Dr. Alvis developed and led the Mind/Body Program at the University of Georgia where she now teaches health psychology graduate students to apply polyvagal, neuroscientific, and somatic approaches, serves as project director for federal grant focusing on integrative healthcare, and develops mindfulness-based research studies. A thirty-year personal contemplative practice and over a thousand hours training as a mindfulness and yoga teacher further enrich her presentations.
Speaker Disclosures:
Financial: Debra Alvis is in private practice. Dr. Alvis receives a speaking honorarium from PESI, Inc.
Non-financial: Debra Alvis has no relevant non-financial relationship to disclose.
---
Additional Info
Program Information
Access for Self-Study (Non-Interactive)
Access never expires for this product.
Objectives
Evaluate ways that autonomic nervous system dysregulation contributes to PTSD symptoms.
Ascertain symptoms of post-traumatic stress disorder which can be decreased through a trauma-sensitive yoga practice.
Practice trauma-informed chair yoga postures for use in the individual or group psychotherapy session.
Determine the benefits of bringing yogic deep relaxation into the therapy session.
Specify yogic strategies to help reduce symptoms of anxiety and depression in clients.
Apply applications of chair yoga and three-part deep breathing practices into your clinical work, using scripts and practice sessions.
Outline
The Yoga Tradition and Neuropsychology
Yoga, Patanjali and MIR's
The importance of heart rate variability (HRV)
Embodied Psychotherapy
The Triune Brain: left out of traditional psychotherapy?
Regulating the brain's trauma center
Tracking body sensation and breathing deeply
A frame of reference from Somatic Psychotherapy
Neuroplasticity and interpersonal neurobiology
Apply Trauma-Informed Yoga Postures in the Psychotherapy Session for PTSD, Anxiety and Depression
The evidence in evidence-based yoga practice
Yoga and polarities
Guided script for chair yoga:

5 trauma-informed chair yoga postures
Guiding and integrating the poses into your existing treatment modality (EMDR, Somatic Experiencing, etc.)

Chair trauma-yoga:

Tracking body sensation
Gaining self-mastery
Increasing self-regulation
Expanding present-moment awareness

Experience a chair yoga warm up and posture sequence
Yoga and the Breath
Respiration and the autonomic nervous system (ANS)
Breathing techniques to regulate the ANS and calm symptoms of trauma, anxiety and depression
Experience the three-part deep breath and script
Structure of the Embodied Psychotherapy Session or Group
Evaluating the client
Opening the session
Healing polarities:

Inner/outer
Sympathetic/parasympathetic activation
Sensing/action
Cognitive/somatic

Healthy symptoms of trauma discharge
Key points in making referrals to yoga classes
Therapeutic Value of Yoga Nidra (Yogic Sleep)
The benefits of sleeping while awake
Varieties of Yoga Nidra
Guided experience of Satchidananda's Yoga Nidra
Discussion of Yoga Nidra script
Using Meditation
The relaxation response
Mindfulness meditation: open-focused meditation
A guided experience of both styles of meditation
The benefits of meditation in the trauma psychotherapy session
Case Study
Target Audience
Counselors, Psychotherapists, Social Workers, Case Managers, Marriage & Family Therapists, Addiction Counselors, Nurses, Nurse Practitioners, Clinical Nurse Specialists, Other Mental Health Professionals, Occupational Therapists & Occupational Therapy Assistants