Description
Step-by-step solutions for transforming the harmful poisons of anger, fear, and righteousness into self-awareness, compassion, and long lasting behavioral change

Help the client not just "handle" anger but to use that anger as a path toward deeper self-awareness, self-acceptance, and virtue

Jumpstart the hard clinical work of anger management using an original, four-session mindfulness path to motivate change
Anger management expert and author, Dr. Pavel Somov has created a four session anger management program for these difficult to treat clients. This humanistic and solution-focused approach introduces four core mindfulness-powered change modalities: Impulse Control Training, Choice Awareness Training, Symbolic Threat Inoculation and Somatic Emotional Self-Regulation Training. These sessions are designed to quickly capitalize on the clinical encounter and make the most clinical mileage out of short-term anger management treatment. Jumpstart your practice and gain the skills necessary to frame clinical objectives in a motivationally-enhanced, ego-syntonic and nonthreatening manner.
You will also explore six anger management interventions for long-term treatment clients, including those with the latest research findings in neuroscience on mirror neurons. End the recording with a discussion of various Eastern methods of keeping calm and cultivating compassion.
---
To order the book, Anger Management Jumpstart: A 4-Session Mindfulness Path to Compassion and Change, please visit our product store.
---
CEUs
---
General Credits
This course is available for 6.0 total CPDs.
The HPCSA has declared that any on-line courses CPD/CEU credited by a certified US board, is automatically CPD/CEU credited in South Africa.
As there are different boards for different disciplines, we at Acacia suggest that you use the Counselling CPD/CEU credits. These correspond to South African credits of one CPD/CEU per 60 minutes. If you choose to use your discipline's credits, please do so at your discretion.
---
Florida Social Workers
PESI, Inc. is an approved provider with the Florida Board of Clinical Social Work, Marriage and Family Therapy and Mental Health Counseling. Provider Number 50-399. This self-study course qualifies for 6.25 continuing education credits.
---
---
Faculty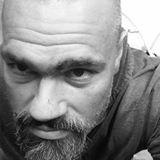 Licensed Psychologist and Self-Help author
Private Practice
---
Pavel Somov, PhD, is a licensed psychologist in private practice with over 20 years of clinical experience working with anger management, shame, guilt, self-criticism, eating issues, and perfectionism. He has worked in a variety of clinical settings including running a drug and alcohol treatment program in a county jail.

Dr. Somov is on the advisory board for The Mindfulness Project (London, UK) and has conducted a variety of trainings for mental health professionals both domestically and internationally on applying mindfulness-based interventions to a variety of psychological issues.

His work has been discussed in a number of radio interviews and in print publications including Martha Stewart's Body + Soul Magazine and Oprah Winfrey's O Magazine. Dr. Somov is the author of Anger Management Jumpstart: A 4-Session Mindfulness Path to Compassion and Change (PESI Publishing, 2013) as well as a number of self-help books on perfectionism, overeating, and addiction.
Speaker Disclosures:
Financial: Pavel Somov maintains a private practice. He receives royalties as an author for New Harbinger Publishing and PESI Publishing & Media. Dr. Somov receives a speaking honorarium from PESI, Inc. He has no relevant financial relationships with ineligible organizations.
Non-financial: Pavel Somov is a member of the American Psychological Association and the Greater Pittsburgh Psychological Association.
---
Target Audience
Psychologists, Counselors, Social Workers, Case Managers, Addiction Counselors, Marriage & Family Therapists, Nurses, and other Mental Health Professionals
Objectives
Define anger problems in a humanistic and compassionate way that assures rapport and treatment compliance.

Apply mindfulness-based impulse control training as part of short-term anger management.

Implement exposure-based interventions for disapproval inoculation and ego strengthening.

Use choice awareness training as a way to assure long-term behavioral changes.

Practice neurobehavioral empathy training to promote relational stability and compassion.

Utilize precedent analysis and trend analysis as part of homework review to assure progress and treatment compliance.
Outline
ASSESSMENT & CLINICAL FRAMING
Evolution of Anger
Anger as a Biological Invention

Dualistic Thinking (Skinthink)

Concept of Self & Others

Fundamental Attribution Error
Body-Mind of Anger
Brain View

Body View

Mind View

Heart View
Anger as Fear
Anger as a Solution
Self-Defense

Emotional Self-Regulation

Social/Relational Boundary Regulation
12 Types of Anger
Normal

Perfectionistic

Narcissistic

Control

Neurotic

Self-Righteous

Paranoid

Ruminatory

Internalized

Externalized

Passive

Organic
Anger as a Convenient Clinical/Growth Opportunity
Framing of Anger Management Objectives
SHORT-TERM ANGER MANAGEMENT
Mindfulness-Based Impulse Control Training

Choice Awareness Training & Pattern Interruption

Symbolic Threat Inoculation

Bottom-Up Self-Regulation
Nonperfectionistic Clinical Homework
LONG-TERM ANGER MANAGEMENT
Attributional Retraining & Not Taking Things Personally

Effort Acceptance & Not Feeling Shortchanged

Learn from Fear & Rascal Sages

Relativity Training for Righteous Anger

Neurobehavioral Empathy Training & Mirroring

Neuroendocrine Time-Out & Social Fasting
EASTERN ANGER MANAGEMENT
From Anger to Compassion
Eastern Equanimity
Vipassana

Metta

Syadvada

Wu Wei

Beginner's Mind