Description
From depression and anxiety to stress and trauma, mindfulness has demonstrated its ability to help reduce suffering. With all its benefits, mindfulness is now widely used in clinical practice. There are literally hundreds of mindfulness interventions available to clinicians. But with so many to choose from, how do you know which to use? How do you decide on your "go-to" techniques?
Terry Fralich has studied extensively with His Holiness the Dalai Lama and with some of the American pioneers in the mindfulness field. With more than 20 years teaching mindfulness and using mindfulness techniques in his clinical practice, Terry has distilled the sea of available techniques into the essential hands-on mindfulness skills and exercises you need to treat your clients.
Watch Terry, and learn to effectively use 15 mindfulness practices you can incorporate into your treatment plans for depression, anxiety, stress, and trauma. Terry will guide you through the specific exercises that he's found most capable in shifting clients away from stress responses, intervening in the downward spiral of depression and anxiety, and cultivating safety and groundedness in traumatized clients. In addition, he'll give you detailed instruction on his top mindfulness interventions to help your clients properly deal with guilt and shame and empower them to manage their anger and toxic emotions.
As an additional benefit, you'll have the opportunity to practice the application of what you've learned.
Enhance your clinical practice with mindfulness skills that work!
CEUs
---
General Credits
This course is available for 6.0 total CPDs.
The HPCSA has declared that any on-line courses CPD/CEU credited by a certified US board, is automatically CPD/CEU credited in South Africa.
As there are different boards for different disciplines, we at Acacia suggest that you use the Counselling CPD/CEU credits. These correspond to South African credits of one CPD/CEU per 60 minutes. If you choose to use your discipline's credits, please do so at your discretion.
---
Florida Social Workers
PESI, Inc. is an approved provider with the Florida Board of Clinical Social Work, Marriage and Family Therapy and Mental Health Counseling. Provider Number 50-399. This self-study course qualifies for 6.25 continuing education credits.
---
---
Faculty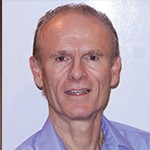 Mindfulness Center of Southern Maine
---
Terry Fralich, LCPC, is a co-founder of the Mindfulness Retreat Center of Maine and former Adjunct Faculty Member of the University of Southern Maine Graduate School. He has led more than 400 seminars, trainings and retreats at the Center, at Omega Institute, Kripalu Center for Yoga and Health, both nationally and internationally. His expertise consists of mindfulness, neuroscience, CBT, brain change, emotional intelligence, stress reduction, meditation and the treatment of anxiety and depression. He has been teaching transformative mindfulness skills and practices for 20 years and has pursued his own practice of mindfulness and meditation for 40 years.
Terry studied extensively with His Holiness the Dalai Lama for 25 years and with some of the American pioneers of mindfulness, including Jon Kabat-Zinn and John Welwood. His first book, Cultivating Lasting Happiness: A 7-Step Guide to Mindfulness, was cited as one of "the 12 essential books on mindfulness." His second book, The Five Core Skills of Mindfulness: A Direct Path to More Confidence, Joy and Love, presents his clear and unique approach to mindfulness practice as a powerful force for healthy change in our everyday lives. Prior to becoming a mindfulness therapist, academic and author, Terry was an attorney who practiced law in New York City, Los Angeles and Portland, Maine.
Speaker Disclosure:
Financial: Terry Fralich is in private practice. He receives a speaking honorarium from PESI, Inc.
Non-financial: Terry Fralich has no relevant non-financial relationship to disclose.
---
Additional Info
Program Information
CD/DVD
Click here to purchase the DVD or CD recording from our product store.
Additional Resources
To order the book, Cultivating Lasting Happiness, please visit our product store.
To order the book, The Five Core Skills of Mindfulness:, please visit our product store.
Access for Self-Study (Non-Interactive)
Access never expires for this product.
Objectives
Motivate clients to engage in treatment with understandable descriptions of the neurological processes that underlie common disorders and easy to follow explanations of how mindfulness can affect these processes.
Establish how mindfulness practices can be used in therapy to impact the stress reaction and shift clients to a relaxation response.
Incorporate mindfulness interventions into your treatment plans for depression and anxiety that can counter automatic patterns of thoughts.
Communicate how mindfulness and breathing techniques that reduce the body's anger responses can be taught in-session to help clients manage their angered outbursts.
Analyze the neurobiology of the traumatized brain and calm it with grounding techniques and breathing exercises.
Appraise the clinical utility of mindfulness-based therapies in regulating shame and guilt.
Outline
Reduce Stress with Mindful Coping Skills
Educate the client about the impact of stress
Practice makes perfect – transform the stress response
Exercises

Strengthen awareness of the stress response
Shifting to relaxation response: cultivate a foundation of groundedness, settledness, and ease
Mindful transitions
Manage Depression and Anxiety with Mindfulness Techniques That Work
The downward spiral and the brain's default mode
Cultivate motivation and action
Witness the anxious mind
Get unstuck from anxious rumination
Exercise:

Self-regulation practices for anxiety
Mindfulness as the Antidote to Anger
Understand the sources of anger
The body's anger response
Identify early signs of the anger forest fire
Clarify the practice: What am I trying to remember?
Exercise:

Rehearsal of the Stop-Breathe-Reflect-Choose practice
Calm the Traumatized Brain
Proceed with caution – avoid retriggering and retraumatizing
Retrain the dysregulated nervous system
Cultivate safety
Exercises:

Grounding techniques
Breathing techniques
Positive visualization
Transform the Inner Critic: Mindfully Deal with Guilt and Shame
Identifying primary core negative belief
Cultivating a healthy and true vision of self
Exercises:

The protective quality of mantras
Exercises that promote self-forgiveness
Target Audience
Counselors, Social Workers, Psychologists, Marriage and Family Therapists, Occupational Therapists, Addiction Counselors, Case Managers, Therapists, Nurses, Other Mental Health Professionals